SIT-STAND WORKSTATION
Introducing the new Gregory Sit-Stand desk, designed by the experts in ergonomics. Gregory is one of the most sustainable desks in Australia. The only desk with a genuine local support warranty.* If you specify the Gregory's sit-stand desk as part of our service we can take back your old workstations and repurpose and recycle them.
The Gregory Sit-Stand desk comes in a variety of options, straight, back-to-back, L-shaped, 120 degrees and our revolutionary shoulder support system. The shoulder support system relieves up to 16% of neck and shoulder strain with correct use. This support reduces the likelihood of the user slumping into a 'c' shaped position in their spine which can be damaging to the lumbar. This also means less body fatigue and better movement.
This desk has separate actuator and motor in each leg to provide an ultra-quiet adjustment, it is also BIFMA tested to over 100kg. The Gregory sit-stand has the most extensive range of motion to suit all users ranging from 625mm up to 1275mm, many regular desks only reach up to 1100mm which is not ergonomically sound for a person over 180cm.
The Gregory sit-stand includes an optional free Bluetooth app allowing you to set your pre-sets and reminders to stand up, hot desk via a simple scan of a QR code and in the future book a desk and check the cleaning log of that desk. You can customise this desk to your liking with our full range of power monitor arm and data accessories and acoustic screen options.
*Importantly this desk comes with a genuine 10 year warranty meaning; Gregory is the only furniture company in Australia with an In-house technology team to fix your desk, instead of simply sending it to landfill like other suppliers.
The Gregory Sit-Stand is the only truly sustainable, ergonomic and customisable desk on the market!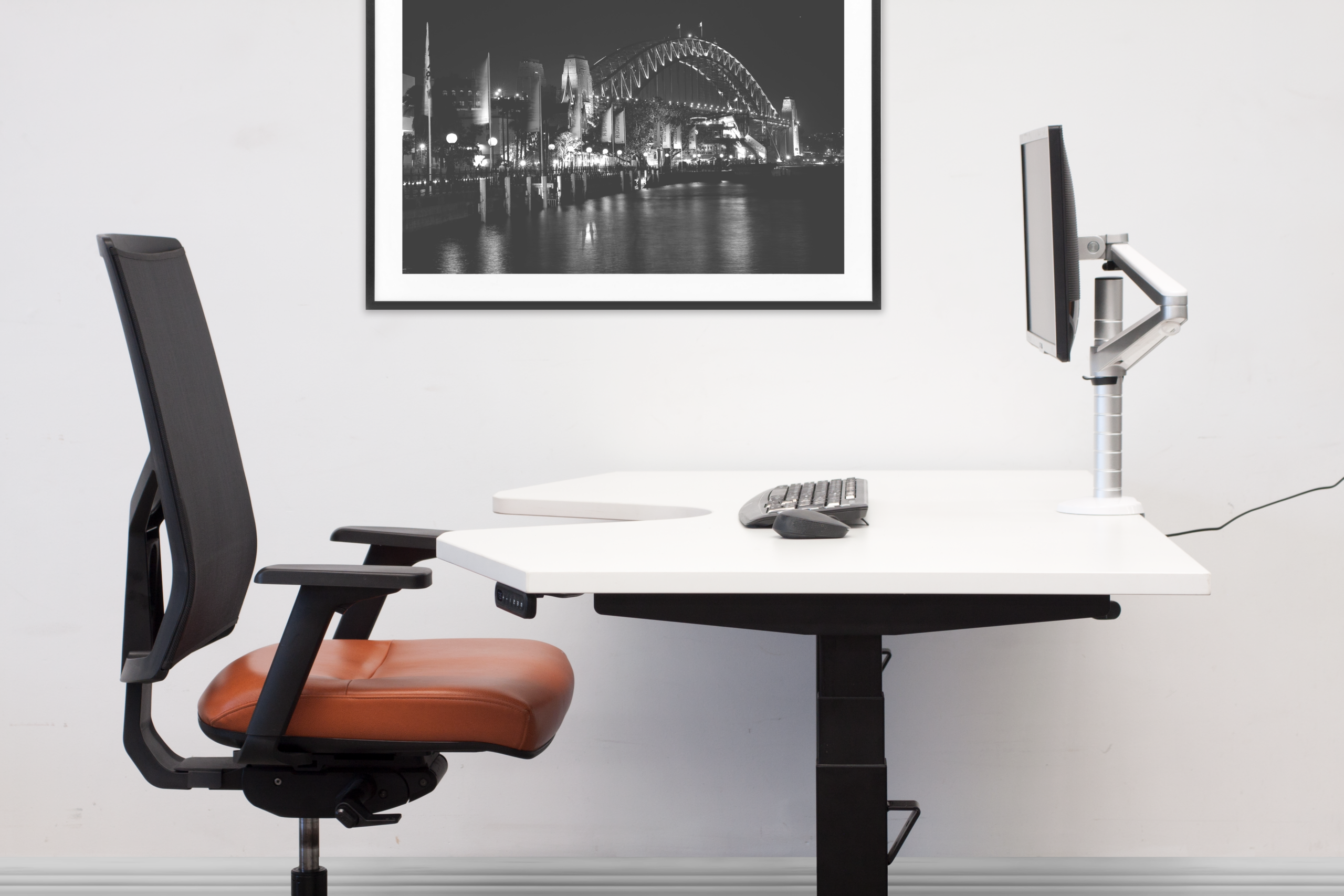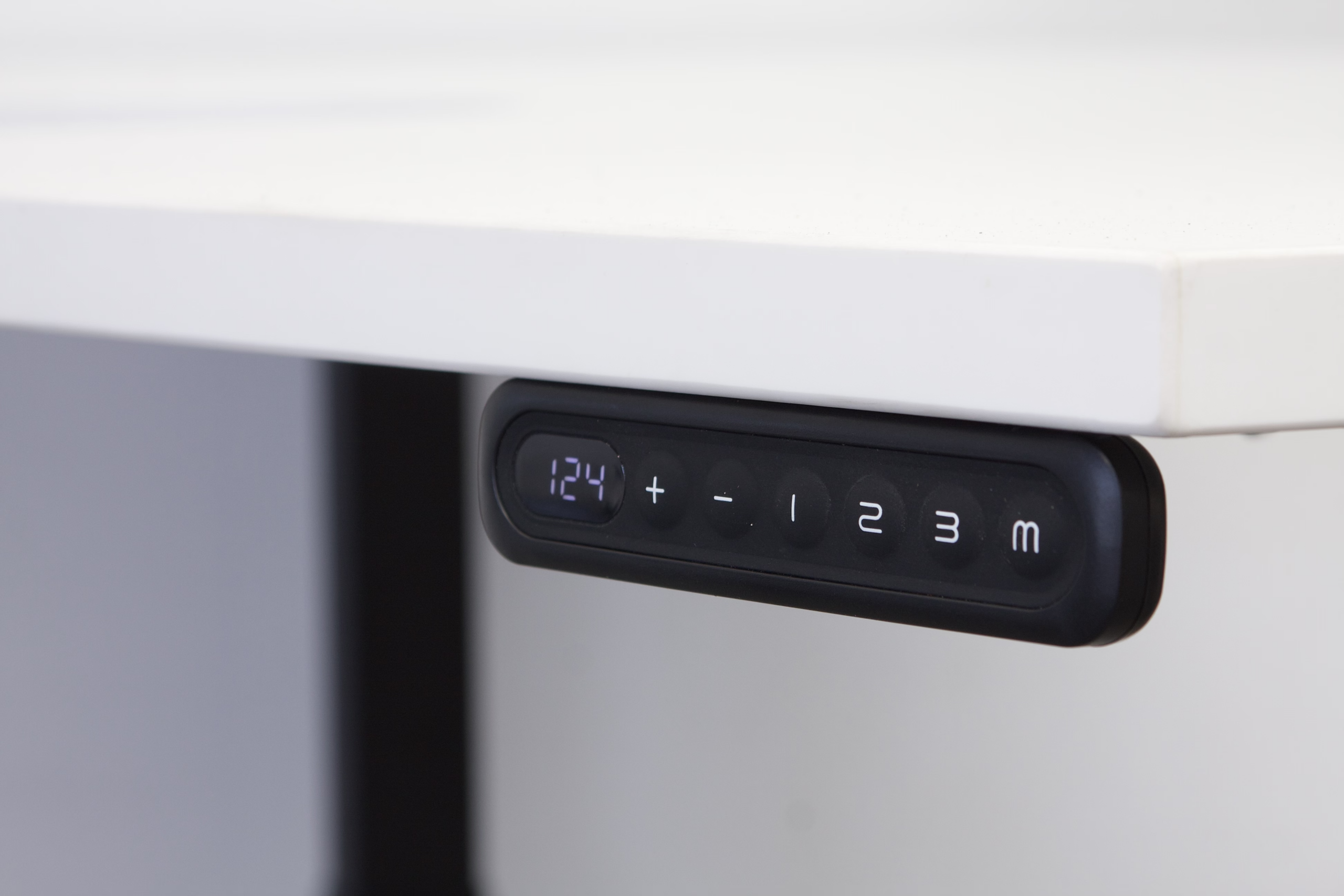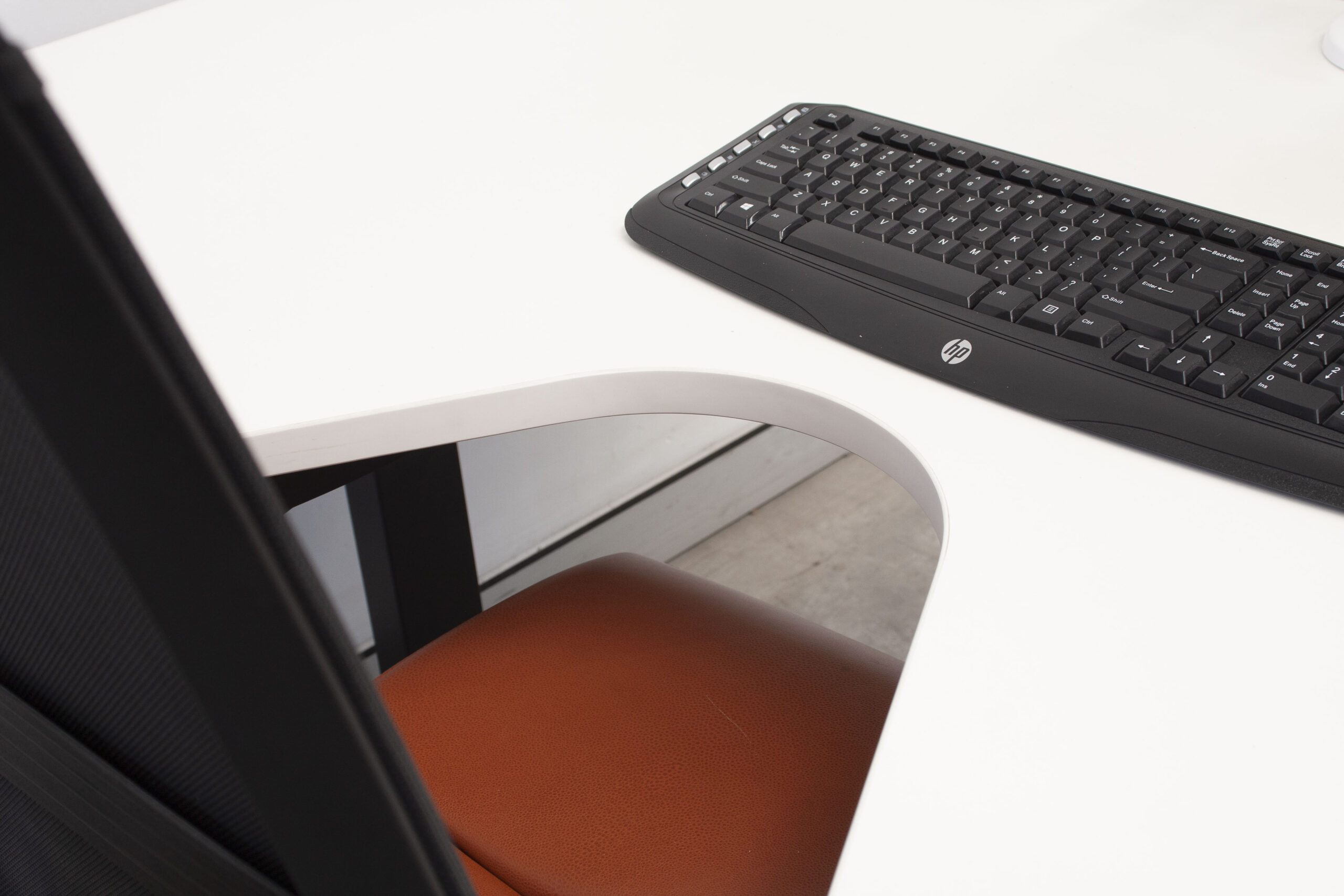 FEATURES
Shoulder Support range features
Ergonomic shoulder support sit/stand desk
Can relieve pressure on your spine by up to 16% Increases standing time without fatigue
Contoured work surface to reduce neck and shoulder pain (standard shape also available)
1500 x 900mm or 1800 x 900mm work surface
Twin electric motor design
3 position memory function LED height display (available on left or right side)
Powdercoat telescopic frame 10 year warranty
Full local warranty and in-house electronics capability
COVID booking system new for 2021
Range options
Single or dual monitor arm
Modesty panel
White or black powdercoat frame
Bluetooth connectivity