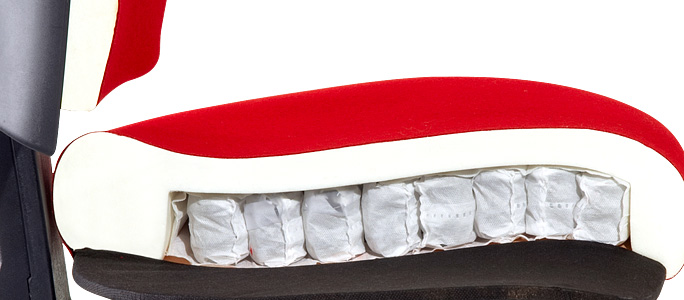 X-CEL COMFORT
X-CEL COMFORT
Unique comfort through individual pocket springs that follow the natural contours of your body.
The pocket spring provides independent support as they are individual springs and individually wrapped so they contour to your body.
When you move the springs respond and move with you. Each spring will adjust to the weight applied allowing even weight distribution.
Pressure points inhibit flood circulation which can cause discomfort. X-Cel Comfort Seat Technology provides you with a well supported seat cushion which prevents 'bottoming out'.
X-Cel Comfort Seat Technology can be fitted to the MyChair range of task chairs.
Gregory Commercial Furniture use a moulded foam contoured seat in X-Cel Comfort which has a bactericide to prevent bacteria spreading.