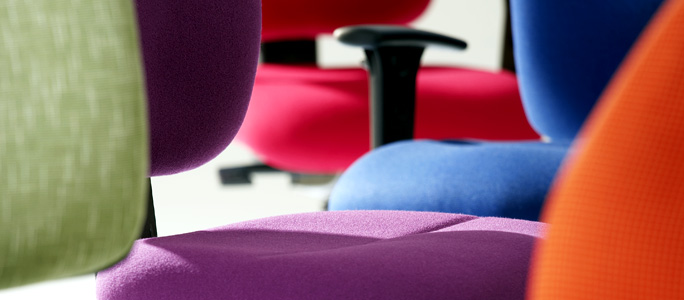 GREGORY ERGONOMIC SEAT TECHNOLOGY
GREGORY DUAL DENSITY POSTURE SUPPORT SYSTEM
Gregory Dual Density Posture Support System – The standard by which all others are measured
Gregory is ergonomic to the core. We design products that aim to provide a safe and healthy environment in which people can excel and operate at their optimum levels. The Gregory chair is a winner of the Australian Design Award and is recognised by ergonomists, the medical and OH&S professionals as providing the best possible seating solution for the modern office, providing an extremely high level of comfort. Many of Australia's top 100 companies now use Gregory either as their primary office chair or as an aid for staff with back or work related injuries.
Designed by a physiotherapist
Gregory Commercial Furniture is recognised as manufacturing some of the world's best ergonomic chairs. The unique Dual Density Posture Support System was developed in 1987, after extensive research into the consequences of poor seating. This design was coupled with a sculpted backrest to hold the spine in its correct position when seated. From that time this combination has remained the touchstone for all chairs in the Gregory range.
Scientific evaluation
Gregory Commercial Furniture uses scientific evaluation in the testing of its products. Thermographs show surface temperatures and indicate the difference in blood flow in the body after sitting over a period of time in a Gregory chair compared to an ordinary chair. Surface temperature is a function of the heat imparted by the body's circulation system. This means that warmer temperatures on the body's surface show greater blood flow in the measured area. Small changes in surface temperature indicate larger changes in the deeper tissues. White areas show increased blood flow which leads to better comfort, productivity and well being.